Sustainable City Tour
Helsinki is an environmentally friendly city, known of its effective, advanced and eco-friendly public transportation system. The greenest way to get around is on tram and rail lines.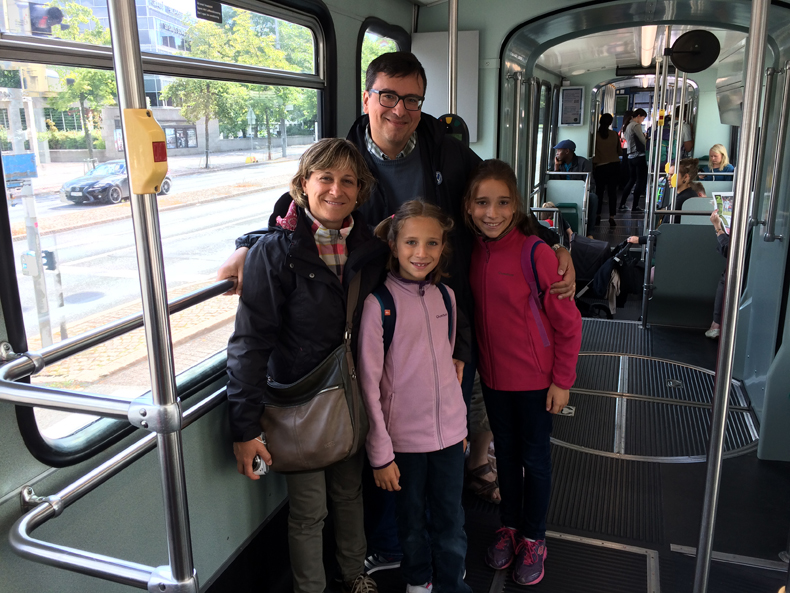 We offer you a sustainable way to enjoy Helsinki and to get familiar with the main attractions while learning how to navigate in our well connected Nordic capital. The tour price includes a 24-hour ticket for local public transport on Helsinki region, which you can also use after the tour. On the tour we will use it to cover the bigger distances between the sights, but we do walk from the tram stops to also see attractions closer.
A perfect way to start your holiday in green Helsinki!
TIME: Daily at 11 am (from May 1st till September 30th at 10 am) |
Reservation recommended (by 9 pm on the night before), but not required. * 
DURATION: 3 - 4 hours
PRICE: 55 euros >>> including your guide, a snack & a 24-hour ticket for public transport in Helsinki region that is yours to use after the tour as well!


Fast Booking opens in a new browser tab...
* = Guaranteed daily go from January 1st in 2018, make the direct booking now! You can also join this tour just by showing up in time at our meeting point and paying by cash (prepare with exact amount, please)
Read more about the trams of Helsinki on HSL's project website >>
Tram Sightseeing Helsinki
is part of the services by Happy Guide Helsinki, the provider of the happiest and healthiest sustainable tour services in Helsinki and Southern Finland.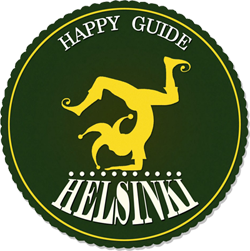 HIGHLIGHTS:
The Cathedral of Helsinki & the Senate Square
Finlandia Hall, Kiasma contemporary art museum, Musiikkitalo (Music Center) and other modern architectural wonders
Parliament Buildings
Esplanadi boulevard & the Market Square (Kauppatori) in the port | See on TripAdvisor >>
Indoor market hall (not available on winter Sundays)
The new Opera building and the Olympic Stadium
Chapel of Silence and modern Kamppi area |
Read more on My Helsinki website >>
Temppeliaukio Rock Church (Optional entry: 3€ for adults) | See on Wikipedia >>
Baana / The urban passage for biking and activities
Read more on Public Space projects' website >>
Kallio bohemian district with its cheap bars, hipster happenings, cultural curiosities and public library
Main Railway Station of Helsinki | See on Wikipedia >>
Helsinki Design District | Visit official website >>
Sustainable Sightseeing by trams & subway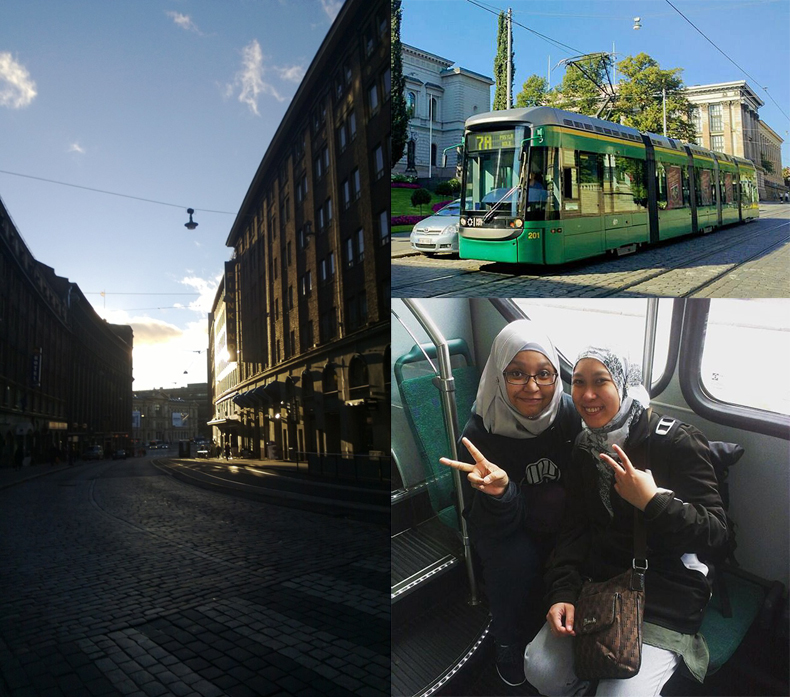 Meeting point
Meeting point for daily public tours is on Narinkka Square in Kamppi, our modern city center.  
Kamppi is well connected from all three cruise ship ports of Helsinki by public transport. It is only 1.5 blocks and 500 meters away from the Central Railway Station, where the trains and buses from Helsinki airport arrive. Many cruise line companies also have shuttle bus stops within a walking distance.
The exact meeting point is in front of two black containers with big bicycle symbols and the text "Pyöräkeskus - Bicycle Center". Street address is Narinkka 3, Helsinki.  
The container / guide has a sign: HAPPY GUIDE HELSINKI. So you will find us easily. 🙂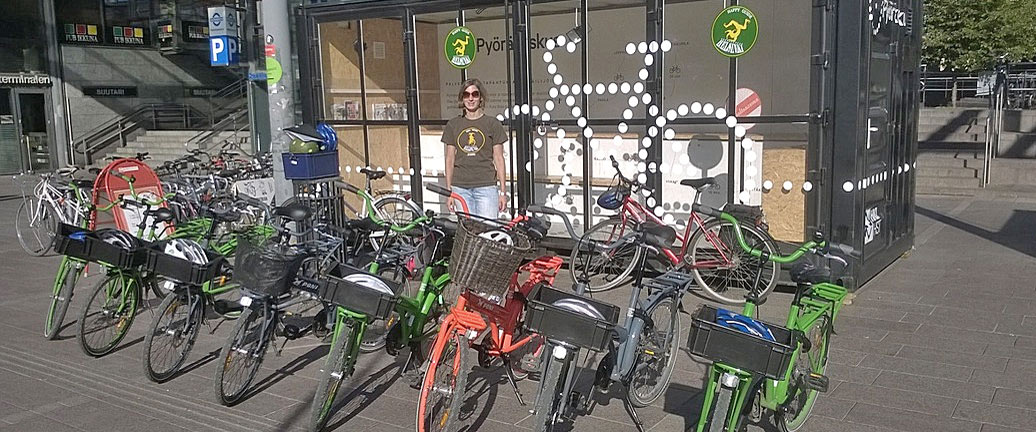 Directions for arrival from cruise ship ports
From West Harbour berths (LMA & LV7) it's only a 250 meters walk to Terminal 2 (where TallinkSilja and Eckerö Line ferries arrive). In front of the terminal there's a stop for tram number 9. Take tram 9 to a stop called Simonkatu. Trams have a display telling you the name of the stop. At the stop you can already see the wooden structure of Kamppi Chapel of Silence which is located on Narinkka square. The containers are exactly on opposite side of the square. See photos of Kamppi Chapel of Silence >>
From Hernesaari berths (LHB & LHC) there is a green line painted on the ground which you can follow to the stop of local bus 14. Take that to a stop called Kamppi (not Kampintori that is one earlier!) Basically, get off when you see the McDonalds burger joint on your left and walk back 50 meters on the same sidewalk as your stop and take first left. Now you're walking on the side of Kamppi shopping center and after a half a block walk down and then right opens Narinkka Square. When you walk the steps down you are already at the containers. See photos of Kamppi shopping center >>
Katajanokka terminal (Viking Line ferries) and ERA, ERB & EKL berths you are just a block away from tram line number 4 (ask any local for the closest stop!) Jump on the tram 4 and ride that to Lasipalatsi stop. Lasipalatsi is the one-floor white building in front of you and when you pass it on the left you will already see Kamppi Chapel of Silence which is a well known landmark here. The black containers with bicycle symbols as our meeting point are exactly on opposite side of the square. See photos of Kamppi Chapel of Silence >>
Check the correct terminal for your cruise ship on Port of Helsinki website >>
Public transport tickets

Bus tickets you can buy directly from the driver by cash. 
(3.20 € per person, 1.60 € for children 7-16 years)
Tram tickets must be bought in advance from one of the ticket machines or sales points.
View the locations >>
(ps. see also link for Timetables and routes on the same page)
In West Harbour you can buy tickets from the ticket machine located next to the tram stop. 
In Katajanokka tram tickets can be bought from one of the sales points or parking ticket machines around the terminals. 
You can change between the vehicles with the same ticket within one hour. 
*** 
See section Private Tours, if you want your guide to meet you straight at the port, airport or your accommodation! 
Welcome to enjoy the fun of Helsinki with us – in a sunny & sustainable way!
Tour policies
In order to secure your participation on the tour, we require a reservation and a full ticket price paid in advance. According to the laws of Finland, every participant is responsible for oneself when moving around by walking or by using public transportation.
Participating on the tour
In addition to using trams and other vehicles of public transport on this tour we also walk to see the attractions closer, between the trams stops and to visit some of the point of interest inside. This means that the tour also contains walking in moderate level. Participants with normal health conditions can happily join the tour. However, we also offer private tour options, if you feel that you will find it challenging to be part of a public group with average walking speed and some walking distances which can be up to 300 meters long between the visited locations.
On the guided tour the idea is to move around as a group and listen to the information and instructions given by the guide. Sometimes the instructions are also given for the security reasons although every participant is responsible for one's own personal safety and well-being.
Group size
Our group size is visitor-friendly. One guide moves around with a nice small group. Happy Guide Helsinki reserves the right to limit and control the amount of participants so that the tour is considered safe and comfortable for all participants.
Reservations and cancellation policy
Reservations are accepted by email until the night before the tour, if we have availability. We have always someone working at reservations until 9 pm (Finnish time) every night. Changes and cancellations are possible 24 h prior to the public tour without charge (48 hours on private tours). If the change or cancellation comes after that it is considered a fulfilled booking and there's no refund.
Visit the Happy Guide Helsinki website for more detailed FAQ section covering all our services!


Fast Booking opens in a new browser tab...